Saturday 30th November marked Small Business Saturday, which celebrates small business across the United Kingdom. SMEs face several challenges in an uncertain market, from maintaining profitability, attracting new customers and retaining valuable employees.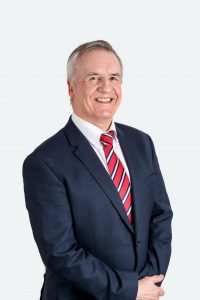 Gareth Thompson, Commercial Solicitor at CJCH, discusses the common challenges faced by SMEs and how advice from a specialist solicitor provides value to a small business.
What are the most common legal issues SMEs face?
Most common legal issues arise from failing to adequately have in place contracts between employees & suppliers. Additionally, poor management with cashflow or credit control causes issues for SMEs.
What are the different business structures?
Whether it's a sole trader, partnership, private limited company or limited liability company. Solicitors advise on the different features of business structures. Each has its own advantages and disadvantages. Whilst you can change the structure down the line, it is better to get it right from the outset. Importantly, seek legal advice to choose the correct structure for your business.
How can a solicitor help owners protect their business from copycats?
It is vital that SMEs protect their Intellectual Property! Especially for new businesses – incorporate to get the trade name registered, registering trademarks or patents. Moreover, ensure the service and employment contracts have valid non-compete clauses.
How can small businesses prepare for Brexit?
The dreaded B-word! The UK government published tailored advice to prepare your business – reading that is the best place to start. The link is found here: https://www.gov.uk/business-uk-leaving-eu
Furthermore, if your SME is supplied or exports to the EU, it is imperative to ensure contracts are in place ahead of Brexit. Engage with your partners to asses their own readiness – it's not just your own business, after all.
What top tips would you give to someone running a small business?
A common issue for SMEs, particularly new enterprises, is maintaining cash flow to sustain growth. It is important to know your outgoings, bundle products & services and encourage repeat business.
Above all, the three golden rules are – have appropriate contracts in place! Protect your IP! Ask for help/legal advice! The last point is especially important, seeking legal advice can save your SME costs down the line.
How can we help
CJCH's commercial services span the full spectrum of corporate and commercial requirements. From start-ups, medium-sized and large organisations, we provide legal support and advice to leverage opportunities and minimize risk to your business.
Get in touch with a member of our commercial team today.
Telephone: 0333 231 6405
Email: commercial@cjch.co.uk