Mental Health Law
CJCH Solicitors offers the largest Mental Health Law Practice in Wales and is the leading firm in this area with over 40 years of experience between our experienced and dedicated solicitors. CJCH provide representation to those suffering from a mental disorder and other mental health challenges whether detained under the Mental Health Act or otherwise at Mental Health Review Tribunals (Wales) and First Tier Tribunals (in England). As we are aware, Mental Health has a particular stigma attached to it that often prevents people from speaking out about the challenges they face or seeking assistance.
Our team are sensitive to the fact that when we are needed, it is often in a time of vulnerability that requires a compassionate and supportive approach. At CJCH our team of experienced professional lawyers can assess your needs or the needs of your family member, and establish the most beneficial pathway for the unique set of circumstances. No two cases are ever the same, and we take a personal approach because no one wants to be treated like a case.
The CJCH Mental Health Legal Team make people a priority and utilise our unrivalled experience to assist and protect our clients.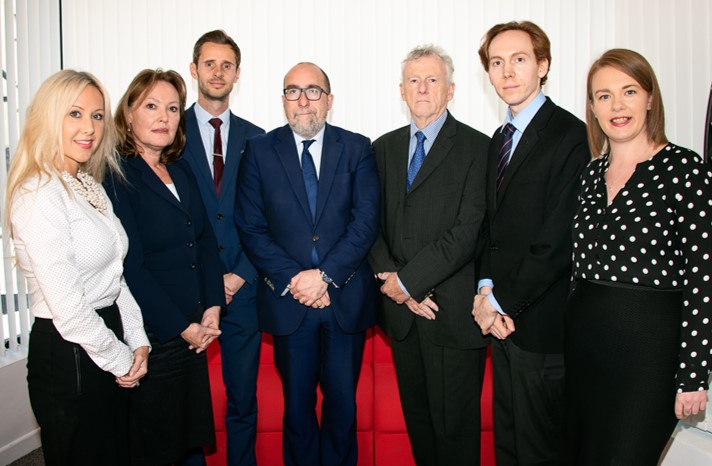 How can we help you? Detained in hospital? Experiencing mental health challenges at home, or encountering diminished capacity issues?  We can guide you and support you, and provide the best advice possible for your circumstances. Whether for yourself or for a loved one, our team can provide the necessary advice and assistance within any area of mental health law, whether it be detention under the Mental Health Act, community related treatment issues, challenges against the health boards, or criminal law related issues – CJCH Solicitors Mental Health team are by your side.
We can offer :
Representation for patients detained under the Mental Health Act

Representation in secure and acute hospital settings

Representation at independent mental health tribunals

Representation at hospital managers' hearings

We provide advice on Section 117 aftercare issues

CPA attendances

Advice for Nearest relatives

Judicial Review

Next step? Just get in touch with us via
Mental Health Department

Call Us on 0333 231 6405 Email: mentalhealth@cjch.co.uk
Our Team
Amy Roberts-Rees

Amy Roberts-Rees

Amy is the Partner in charge of the Court of Protection (CoP) and Mental Health Law department having established the offering at the firm. Amy has been a Solicitor at CJCH for over 4 years, and has been specialising in the areas of Mental Health Law and Court of Protection for Welfare for over 8 years.

Get in touch ›

Keith James

Keith James

Keith is a Partner at CJCH having been with the firm for 4 years. He has over 25 years legal experience and has focused on Mental Health law for the last 18 years.

Get in touch ›

Jodi Winter

Jodi Winter

Jodi is a Senior Partner and Head of Department for Family and Children Law at CJCH. In addition to being an executive board member of the CJCH Group, she advises and represents both individual and corporate clients and with over 19 years experience, she specialises in a number of areas including Family Law, Public Sector and Mental Health Law.

Get in touch ›

Pam Brown

Pam Brown

Pam is a Solicitor who joined CJCH in 2015 and has over a decade experience in legal matters relating to Mental Health.

Get in touch ›

Craig Mills

Craig Mills

Craig joined CJCH in 2014 and is a Law Society Accredited Mental Health Panel Member. He is a Solicitor and represents private clients, specialising in the area of Mental Health law.

Get in touch ›

Robert Cox

Robert Cox

Rob is a seasoned solicitor with extensive experience in Mental Health Law and representing clients at tribunals in both England and Wales. Having joined CJCH Mental Health Law team in 2017, Rob now represents clients across the South West of England and South Wales.

Get in touch ›

Jamie Lyall

Jamie Lyall

Jamie is a Mental Health Panel member with the Law society and joined the CJCH team in 2018 as a Mental Health case worker. Jamie comes to CJCH with extensive experience having previously represented clients in London where he practiced before returning to Wales.

Get in touch ›

Contact us today!

Have a question or query for a member of our team. Please feel free to get in touch.