CJCH Solicitors three-fold expansion
| 1st October 2015
October 2015
Cardiff-based CJCH Solicitors, formerly Colin Jones Clarke and Hartland, has expanded from 24 staff in 2013 to more than 70, as it has taken over smaller firms and developed its team. It is now well positioned in the top 20 of Wales's largest firms.
The firm now has offices across South Wales, including Bridgend, Barry and its Cardiff headquarters. Further expansion is expected in the next few years.
Its gross income has more than doubled in the last two years, and projected income for 2015 is in excess of £4 million and an increase of 25% by the end of 2016.
"Our growth has been rapid, but carefully planned," said senior partner, Stephen Clarke, one of the firm's founding partners, along with Jacqui Seal and Tim Hartland. "We have set out on a strategic path to expand, and the pace of progress has even surprised us. We have been fortunate to have within our staff the experience of Nick Wootton, formerly of Deloitte, guiding us through this growth and his expertise in business and finance has been invaluable.
"Although much of our work is local to South Wales, we also represent major international clients and large national associations, and that combination has enabled us to expand, while some other firms have struggled.
"Changes in the legal aid system have created difficulties for solicitors who have relied heavily on that work, but our diversity and our success at national and international level puts us in a strong position, which has enabled us to absorb some small practices, and to recruit very talented people into our team."
CJCH Solicitors was formed by the merger of Colin Jones Solicitors and Clarke and Hartland Solicitors, two established businesses, each with over 30 years of experience.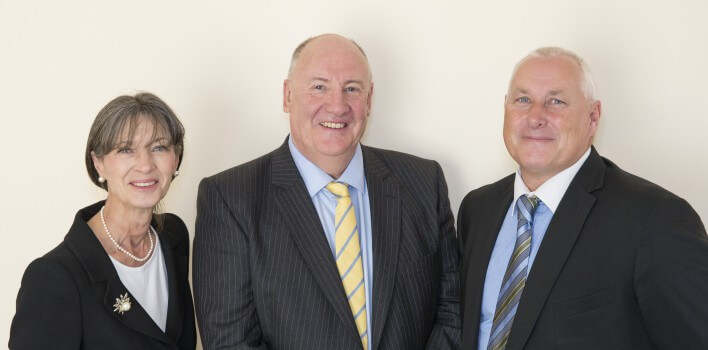 "Both firms were very successful but we all realised that the legal profession was rapidly changing in the way that services are delivered, and clients were becoming more knowledgeable and demanding," explained Mr Clarke.

"We knew that we had to move with the times and wanted to create a viable and modern business, able to serve existing and new clients with a professional and experienced teams of lawyers capable of advising on all legal issues."

"To achieve our goals, we have invested heavily in IT, enabling our staff to work outside traditional core business times, which some of our clients demand – we even operate a 24/7 emergency mobile number."
At a time when legal practices are becoming ever more specialised, CJCH Solicitors has been intent on retaining a traditional friendly and approachable style with the ability to provide expert advice over a range of issues, particularly areas such as commercial, intellectual property, employment law, mental health, property, family, child care, crime and motoring.
"As with many professions, the days of the two or three person general law practice are fading" said Mr Clarke. "We are seeing a 'supermarket' style of legal services developing, but at the same time, we feel there's an important place for firms like ours, with a traditional approach, a complete range of legal expertise."