CJCH expands trainee programme
| 1st January 2016
January 2015
CJCH Solicitors has expanded its trainee programme because of rapid growth in the business.
CJCH has previously taken on just one trainee at a time. It now has six, working across its expert teams.
"The business is growing rapidly, and we have expanded our trainee programme to help keep pace with the increasing scale of our operations," said senior partner, Stephen Clarke.
"Just over two years ago, as Clarke & Hartland, we had just 24 staff – we've now got more than 90 and are still growing.

"Our trainees are very important to us, and we always look for talented young people who not only have a keen intellect, but are well-rounded and interesting people, who have the skills and drive to help our clients, often in very challenging circumstances."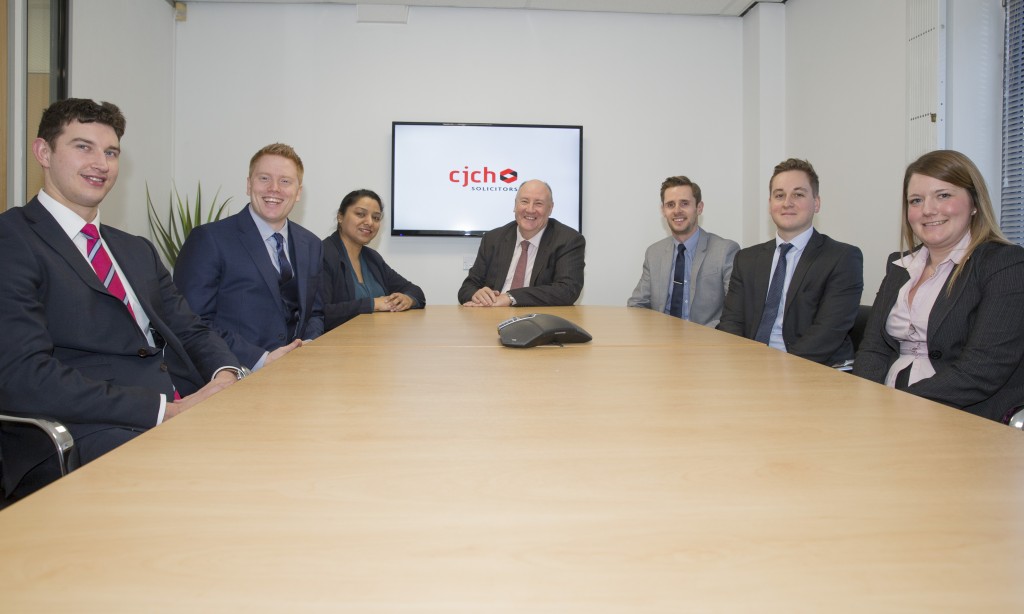 Our current six are:
Craig Mills, age 32, who completed his degree at Swansea University and Legal Practice Course (LPC) at Liverpool John Moores University. He joined the firm in September and works in the mental health department at the Canton, Cardiff office, and became a Law Society Accredited Mental Health Panel Member in July.
Rebecca May, age 27, gained her degree and LPC at the University of South Wales, and joined the firm in January 2015 when it merged with Gaskell and Walker.
She currently works mainly in conveyancing and also for private client wills and probate. She recently took up running and has completed several 5k runs for charity, with the aim of competing in the Cardiff Marathon.
Andrew Windross, age 26, gained his law degree at the University of Exeter, and his legal practice diploma at Cardiff University. Having joined in late 2013, he works in the firm's corporate department in Cardiff.
Sam Pearson, age 26, graduated in history from the University of Southampton, and gained his graduate diploma in law (GDL) and LPC at Bournemouth University. He joined CJCH in October and works in family and property law in the Barry and Cardiff offices.
He plays golf, squash and football, and spent a year travelling the world, visiting exotic places such as China, Australia and Thailand.
Max Wootton, age 24, gained his degree in business at Loughborough University, and his GDL and LPC at Cardiff University. He joined the firm in October and works in the crime department in the Cardiff office. He plays rugby for Llanishen 1st XV and is an accomplished skier.
Mahbuba Ali, age 38, decided to make a career change and embarked upon the LLB Hons through distance learning with the Open University and did the LPC part time with the University of Law while working full time in a managerial role for Bawso Women's Aid and raising a young family.
She has been working in CJCH's family law department since joining the firm in August 2014, initially in Cardiff before moving to the Barry office.
Rebecca and Andrew complete their training in January, and are being taken on as solicitors.
"We are now of a scale that our trainee programme has a real vitality about it," added Mr Clarke. "It's a great way for us to develop our team with talented people who can help take the business forward."