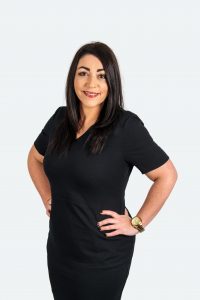 With Valentine's day upon us and romance in the air, many couples will be considering the next stage of their relationship and consider moving in with each other.
Cohabiting couples are the fastest growing family type in the UK, doubling in 20 years to 3.4 million couples. With many cohabiting couples having children, just how much do you know about your rights in a cohabiting partnership?
Sarah Perkins, Family Law Solicitor at CJCH Solicitors, discusses the differences in the rights between married and unmarried couples. Also, how unmarried couples can protect their assets and their children in the event of a relationship breakdown.
What does "common law marriage" mean and is it legally valid?
Common-law marriage in the UK is a myth. The term refers to unmarried couples who are cohabiting.  Worryingly, many people in the UK believe that "common law marriage" exists and that unmarried couples enjoy the same legal rights as married couples. However, this is not the case.
How do the rights of married and unmarried couples differ?
There are significant differences between the rights of married and unmarried couples. This applies throughout the marriage, death and divorce. For example, if an unmarried partner dies without leaving a will, the surviving partner will not inherit anything (unless they jointly own property). Whereas a married partner would automatically inherit under the rules on intestacy.
Additionally, regardless of how long the couple has lived together, an unmarried partner who stayed at home to care for children to the detriment of their earning capacity cannot make claims for property, maintenance or pension.
What is a cohabitation agreement and what are the benefits of unmarried couples having one?
A cohabitation agreement is a written document which sets out the parties' intentions regarding their assets. If the relationship ends, the agreement provides certainty regarding the division of property. An agreement can include the following:
Who is responsible for the payment of rent/mortgage and household bills
Ownership of personal belongings
Ownership and shares of jointly owned property
A cohabiting agreement works like a contract and provided it is drawn up correctly, will be enforceable.
How can unmarried cohabiting couples make sure their children are protected?
A cohabiting agreement can lay out contact/living arrangements and maintenance for any children from the relationship. Consult a solicitor who will draft an agreement that best protects children in the event of a relationship breakdown
How else can a solicitor advise cohabiting couples on protecting their assets and each other?
If properties are purchased jointly but with unequal contributions & payments to the mortgage & other expenses, the property should be held as Tenants in Common & a Deed of Trust drawn up upon purchase reflecting the arrangement.
Finally, it is vital couples cohabiting have up to date wills. The wills will reflect who should inherit their shared assets and belongings in the event one of the partners passes away
How can we help?
CJCH has extensive experience dealing with family matters in a nurturing and compassionate way. For more information, get in touch with a member of our team today:
Email: family@cjch.co.uk
Telephone: 0333 231 6405