School attendance in the heat – Our childcare team provide insight
| 18th July 2022
By Sally Perrett – Solicitor | Head of Childcare Law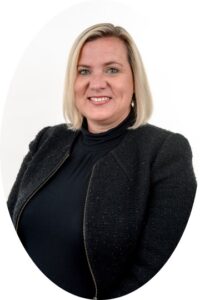 The UK is bracing for sweltering heat this week as the first-ever red warning for extreme heat is implemented today with temperatures expected to hit 107 (41c) in some parts of the country. It is likely to be the hottest day ever. The temperatures are not expected to be quite so high in Wales but nevertheless, an amber warning remains in place.
As with the pandemic, health chiefs fear the NHS could be overwhelmed by heat-related casualties if temperatures rise to the levels predicted.
There has been some discussion as to whether schools should remain open under the circumstances.
Schools follow the same regulations as workplaces. Under the workplace (Health and Safety Welfare) Regulations 1992, Employers have a legal obligation to ensure that the temperature in the workplace is "reasonable". Despite the guidance under law, the government has not specified a specific temperature in the workplace which would mean employers, or in this case, pupils are sent home.
Ultimately it is up to the headteacher to decide whether the temperature in the school is suitable for teachers and pupils.
Some schools across the UK have given parents the option to keep children at home or to collect their children early, particularly on Monday. Most have chosen to remain open following practical and sensible advice. Public Health Wales has issued guidance on looking after children in extreme hot weather.
Schools are having to balance this tricky decision between the welfare of their staff and pupils, the issue of many parents, particularly key workers still having to attend work during the heatwave and the supervision of more vulnerable children during these unprecedented temperatures.
There is no hard and fast rule regarding keeping children home in these circumstances, it is ultimately down to the individual school and to the parent if they are concerned about how their child might cope with the temperature.
For childcare legal matters, contact our team here: https://www.cjchsolicitors.co.uk/personal-law/family-and-childcare-law/