UK heatwave and the work environment – Our employment law team weigh in
| 18th July 2022
By Max Wootton – Senior Partner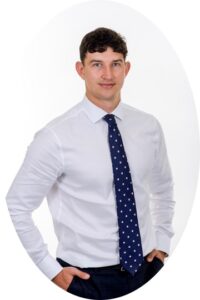 As the heat wave continues to linger across the United Kingdom, many are asking what the potential impacts are on the working environment. The Health and Safety Executive (HSE) does not provide a recommendation on the maximum workplace temperature. This is because it is difficult to set any meaningful figure at the upper end of the scale due to the high temperatures found in, for example, factories or glass works.
Factors other than air temperature can also come into play in hot working environments, including radiant temperature, air velocity and humidity. That said, if the temperature at work is uncomfortably high because of hot processes, or even building design, the employer must still take all reasonable steps to ensure that workplace temperatures are at a comfortable level.
Employers have a statutory duty under the Health and Safety at Work etc Act 1974 to ensure, so far as reasonably practicable, the health, safety and welfare of their employees at work. This means that all employers are required by law to protect their employees from harm, including harm caused by excessive or uncomfortable workplace temperatures.
The Management of Health and Safety at Work Regulations 1999 require employers to undertake a risk assessment of the risks to the health and safety of their staff and take steps to control those risks where necessary. Under the 1999 regulations, an employer must:
identify the possibility of illness or injury from workplace temperatures
decide how likely it is that someone could be harmed in this way and how seriously
take action to eliminate the hazard, or if this isn't possible, control the risk.
For most businesses exposed only to seasonal risks from hot or cold temperatures, the steps that need to be taken to control these risks are fairly straightforward. In most cases, this will be less about reducing the risk of illness or injury, and more about ensuring the thermal comfort of employees at work. Thermal comfort describes how acceptable a person considers their temperature, ie; whether they feel too hot or too cold.
For more information or assistance with employment law and HR service matters, speak with our team: https://www.cjchsolicitors.co.uk/business-law/employment-and-hr-services/