Let's face it. Legal issues are complicated and confusing. Unfortunately, whether you are buying or selling property, making a Will or trying to set up a business these complicated issues follow us around. Facing these issues can feel daunting.
Fortunately, solicitors are experts in their field and can effectively support their clients through sound legal advice. Ultimately, this helps reduce the stress the client will face throughout the process. Our trainee solicitor, Amy Palin lays out how she supports clients, providing them peace of mind that their matter is being dealt with promptly, professionally and with the client at the forefront.
As a solicitor, explain to us how you help your clients on a day-to-day basis.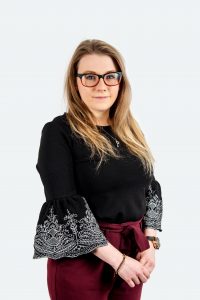 Solicitors provide a service based on instructions received.  And it is important to remain alert to issues surrounding the primary reason a client is coming to you for advice. There may be wider considerations, or other services we can offer, of which the client may not have been aware. It is also important to provide a high level of client care, particularly if there are complex legal issues involved, to ensure the client fully understands their matter.
How do you work to build trust with your clients? Why is this important?
It is vital to be open with clients from the outset! Especially in relation to timescale, costs and the practical issues surrounding their matter. Maintaining good communication is the most effective way to build trust. Sometimes there may be an unforeseen issue or delay beyond immediate control. However, I usually find that as long as I communicate the issue promptly or assure the client I am still actively working on their matter, this maintains a positive relationship with the client.
In terms of solving legal issues, how do you support your clients throughout the process?
As above, communication is key! It is important to cut out legal jargon and explain legal issues in plain language. I always encourage questions, as this is the best way to not only make sure the clients understand everything, but also to help me improve the way I serve clients in future.
Do you ever find yourself providing support and advice on wider issues related to your client's case?
All of the time! Asking open questions is a great way to get a fuller understanding of the client's needs. There are other matters that arise once a client finishes a case. For example, if a client is purchasing a property, they might benefit from creating or updating their will to reflect this. Of course, this might not be something at the forefront of their minds. It's the solicitor's responsibility to be proactive in providing advice in these situations.
What do you enjoy most about working with and supporting your clients?
The opportunity to work closely with people and develop relationships with them is incredibly rewarding. Especially in the moments when the work itself is a grind. Additionally, I find their experiences can often provide me with context to the issues on which I am advising. It can be easy to focus only on the legal rules and principles, so real examples of these in practice can remind me of the practical benefits and importance of the advice we provide, as well as help me to help clients more effectively in future.
How can we help
CJCH has experienced professionals offering advice in wide areas of personal and business law. We provide bespoke legal service and high-quality advice. Get in touch with a member of our team today.
Get in touch via:
Email: admin@cjch.co.uk
Telephone: +44 (0) 29 2048 3181