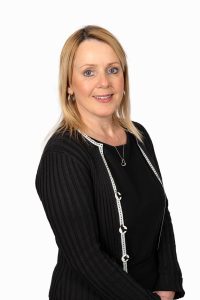 Purchasing a buy-to-let property can seem like an attractive investment – with investors collecting rental income and relying upon steadily increasing property prices. Despite the slowdown in house price increases, the number of renters continues to climb. There are important considerations about purchasing a buy-to-let property and being a landlord – whether you have a portfolio of properties or are just starting out.
Our specialist solicitor, Joanne Lerwill, takes a look at the process of purchasing a buy-to-let mortgage and the recent changes that have come into force.
How can a solicitor help someone purchase a buy-to-let property?
A solicitor can give advice and guide you through the legal complexities of buying a property to rent out.
Are there any differences between the process of purchasing a residential property and a buy-to-let?
Whilst a buy-to-let mortgage is a lot like a residential mortgage, there are noticeable differences. Firstly, the fees tend to be much higher. Additionally, so too are the interest rates. Furthermore, the minimum deposit for a buy-to-let mortgage is usually 25% of the property's value. Finally, you are liable for the higher rate Stamp Duty (in England), or the Land Transaction Tax (in Wales).
What are the rules around the letting fee ban which came into force in 2019?
The new law, taking effect from 1st April 2019, means tenants will no longer face fees for services, including viewings, credit checks, references and setting up a tenancy. However, it is entirely possible that these additional costs, once eliminated, will raise the tenant's rent.
What are the other main considerations with buy-to-let properties?
The biggest consideration for anyone thinking about a buy-to-let mortgage is financial. Firstly, you will require a larger deposit to make the purchase. Secondly, the mortgage is generally based upon the rent, rather than your income. To cover the mortgage and expenses of running the property, in addition to making a profit, you need to charge high enough rent.
What top three tips would you give to someone purchasing their first buy-to-let property?
Number one – Research the market! This cannot be understated. Ask yourself, what do you know about the market? Are you sure this is an investment you want to commit to? It is important to consider the risks as well as the benefits.
Number two – Do not rush the process and look around for the best buy-to-let mortgage deal. It pays dividends to speak to a good independent broker and your bank. They will explain what deals are available and which one is right for
you
Number three – Above all, think about your target tenant. Who are they and what do they want? Will you rent to students, young professionals or a family?
How can we help?
The CJCH conveyancing team has over 35 years' experience in property matters. Your matter is expertly managed by qualified solicitors and conveyancers, ensuring you are in safe hands.
Get in touch via:
Telephone: 0333 231 6405
Email: privateclients@cjch.co.uk
In the event that you encounter difficulties with your tenant/s any time after completion, get in touch with our Litigation Team on 029 20 483181 who have the necessary expertise to assist whatever the problem.