"I don't think any of us really knew what to expect when we started the graduate scheme."
That was the admission made by Charlotte Bardet about joining the landmark new graduate scheme launched in Cardiff.
Charlotte, like many graduates, was keen to make the transition from university to professional life but was apprehensive about swapping academics for the office.
With thousands of graduates facing this prospect every year a professional scheme which bridged the gap between study and work seemed like the ideal solution.
With that in mind chief of staff, Luke Heydenrych, worked with the senior partners of CJCH Solicitors and Consultancy to design and launch its innovative Graduate Development Program in February 2018, which aimed to expose candidates to essential commercial and business skills at an early stage in their career.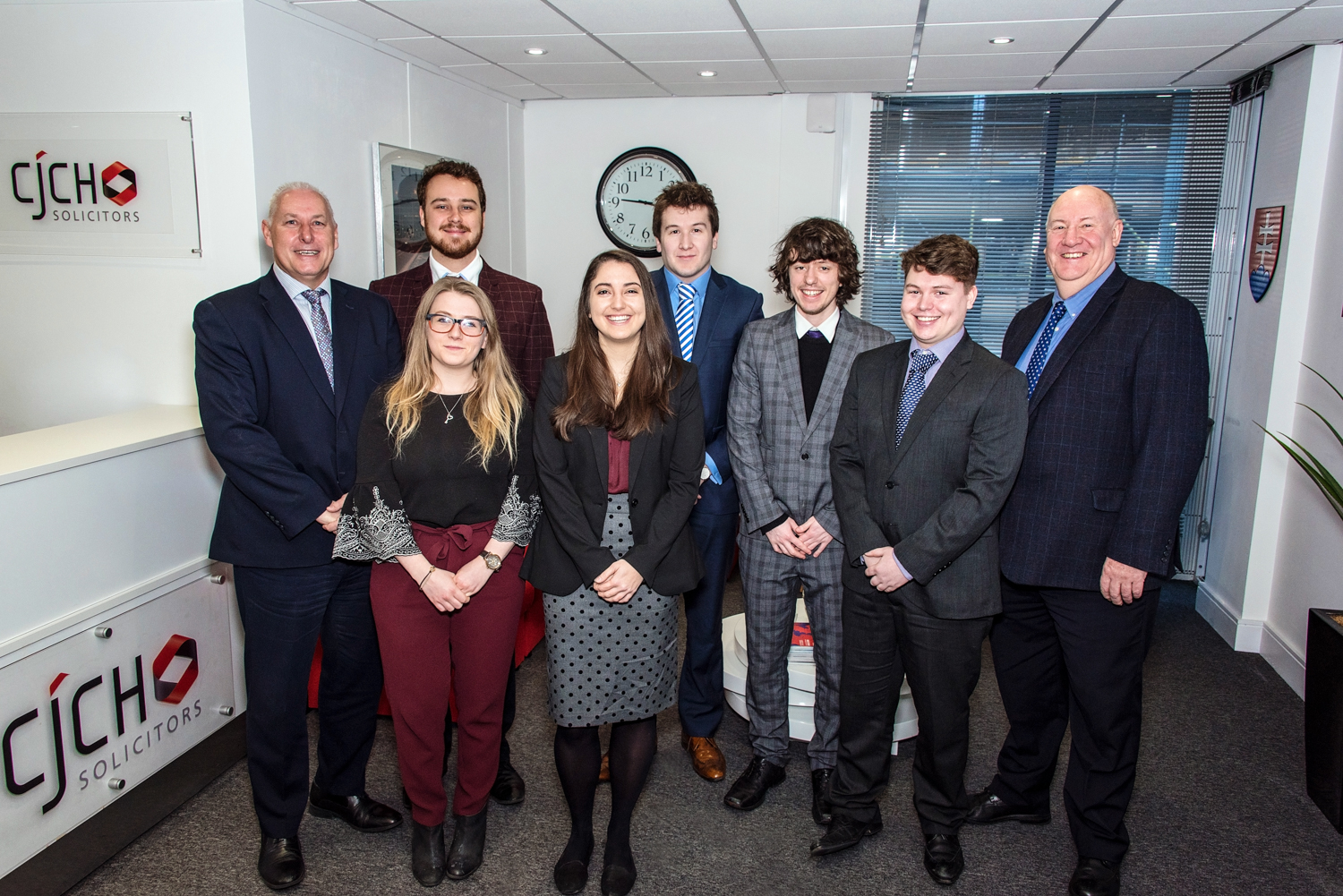 Charlotte, who joined the specialist law firm and consultancy in 2016 as an anti-piracy research paralegal, was one of six young candidates who joined the scheme's first intake this February.
On her preconceptions about what the landmark scheme would involve, she said: "I knew I would learn a lot about business acumen and best practice and gain various skills related to crisis management and design thinking. However, I never anticipated the type of exposure it would offer me and the opportunities I would get so quickly."
For Charlotte, her first few months in the bespoke program proved to be extremely surprising.
She said: "It was really encouraging to see the amount of trust senior management put in us. On joining the firm, you might worry that you'll simply play a supporting role, but at CJCH this was not the case.
"They trusted us with massive projects for the firm and allowed us to run with them, which was unexpected, as you never know how much you'll get to experience early on, but it was really humbling and exciting too."
Charlotte, who previously interned with the United Nations, was assigned to a team developing an international course on illicit trade in collaboration with an international law enforcement training organisation.
This forms part of CJCH Consulting's fight against international software piracy, which was highlighted when the firm recently hosted digital crime experts from around the world as part of the  IP Wales Cluster in Cardiff.
The graduates' research will now form an integral part of the firm's strategy to prevent the illegal usage and theft of intellectual property in the future.
She said: "To be working on a project that is so vital to the firm's ongoing aims is really interesting.
"As part of the illicit trade project my team and I liaised with universities, worked alongside experts in the intellectual property and legal professions, and finally presented our findings to the firm's senior partners. I have been far more involved than I could have anticipated."
Thanks to her dedication to the project, Charlotte saw herself quickly promoted shortly after joining the graduate scheme, which offers a diverse approach to gaining both commercial and legal understanding of the profession.
She said: "I was delighted to be promoted to research supervisor so quickly, where I supervised a team of about 28 researchers. There was definitely a learning curve to the management side of the job, and the knowledge I acquired on the graduate program was extremely beneficial in settling into this new position.
"Knowing that the partners and managers in our department trusted that I could handle the job and manage such a big team, was such a great boost of confidence in my work and showed me that there was possibilities for future career progression."
Following her promotion, she was quickly afforded even more exciting opportunities, which would see her use her skills on an international level.
"To my surprise I was invited to go to Boston for a business trip to meet with one of our partner firms for a few brainstorming meetings. I was extremely pleased and honoured to be involved in this. It was a great learning experience and made me feel very valued."
After the whirlwind start to her Graduate Development Program, she has now taken on a larger workload as continues to thrive in her role.
She said: "My workload has obviously increased since I started, but it has all been really interesting.
"I slowly took on more and more responsibilities, from training to quality checking, offering expert analysis and feedback to our client. The whole experience has been so informative and rewarding.
"Before joining you really don't know what to expect, but this has certainly exceeded any expectations I had. It's been an invaluable experience so far and I would recommend it to any of my colleagues and anyone considering applying for a training contract.
"One of the best pieces of advice a colleague gave me early on was 'if you want to see change happen, take the initiative to make it happen', and I really feel I've been able to make things happen."
CJCH Solicitors' Graduate Development Program is a 12-month initiative, the first instance of  which concluded with the final training session this month. The Graduates now present to the executive board of CJCH to close off their training. The program offers graduates the opportunity to develop a wide-range of business and legal skills. The course sees candidates taught social entrepreneurship, innovation principles and practice, communication strategy, crisis management, leadership, and customer relationship management.
This unique approach aims to develop well-rounded and innovative team members who will work throughout the firm's legal, and non-legal, departments with the aim of undertaking leadership roles in the future.