By Danny McNeill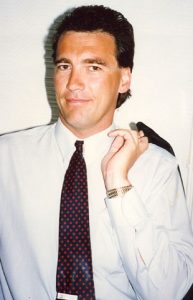 In 1992, the fabric of Barry society was changed forever with the opening of a new law firm by local boy, Colin Jones. After studying law at Aberystywth University, Colin Jones joined Mallia and Co., another Barry institution, where he qualified as a solicitor after completing his articles alongside current CJCH Senior Partner Jacqui Seal (in 1982). Jacqui would go on to join the CPS, while later Colin left Mallia in 1992 to found his own Criminal Defence practice in the heart of Barry. Despite the firm's humble beginnings in Colin's back garden, his charisma and reputation for intelligence, integrity and honesty allowed him to begin growing the practice, which soon opened its first office on Barry's Holton Road, before later relocating to where we still have offices today on Thompson Street.
Colin's first hire was Traci Doyle as a Legal Secretary, who along with subsequent hires, John Moyle (Criminal Law), Chris Lacey (Criminal Law) and Tracy Higgins (Legal Secretary) are all still with CJCH to this day. The secret to this longevity, according to both Traci and John Moyle, was the trust, mutual respect and loyalty that Colin fostered. As the firm grew, so did its practice areas and by the early 2000s the firm was one of the largest Criminal Law practices in the Vale of Glamorgan, having established a reputation for high quality work and expanding into Family/Child Care law.
In 2010, Colin welcomed Jacqui Seal into the practice as a consultant once she retired from the CPS. Sadly, in that same year, Colin lost his life in a tragic accident. This was a loss, not only to the firm both professionally and personally with Colin described as the heart of the practice, but to the greater community and profession as well.
However, the respect and loyalty Colin had shown those he had encountered and brought together over the years laid the foundations for the firm's continuation.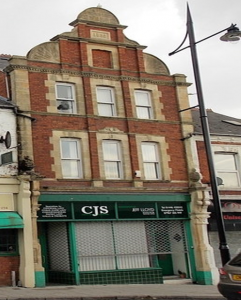 Colin's fiancé, and now CJCH Partner, Jodi Winter believes it was in part this dedication and loyalty that he showed, not only to his staff but the wider local community, of which he was an integral part, that has allowed his legacy to carry on to this day.
It was during this difficult time when the firm was dealing with the personal loss of Colin and changes to the distribution of legal aid contracts, that Jacqui, in collaboration with her husband Nick stepped in to lead the firm. Both Jodi and John Moyle agree that it was the hard work and leadership shown by both Jacqui and Nick that helped get the firm through this difficult time. John was surprised by the staggering amount of time and energy Nick, previously a Director at Deloitte, was able to put into the firm. Jodi also noted that for Jacqui this was a labour of love and that neither Jacqui nor Nick would allow the firm to close.

It was under their stewardship that, as Tracy Higgins said, the firm began to ''explode''. With Nick's background in financial strategy, mergers and acquisitions, he brought a different perspective to the legal market and began growing the firm over the following years. In May 2011, the firm acquired Garth James Solicitors, followed shortly by the recruitment of Garry Newberry to establish a foothold in Bridgend. Later, in September, the firm acquired Jeff Lloyd Solicitors expanding the expertise of the practice into Private Client work, into which Colin Jones Solicitors had not previously ventured. In March 2012, the Criminal Defence practice of Hurlows led by Lydia Harper in Cardiff was acquired, giving the firm a presence in the Capital.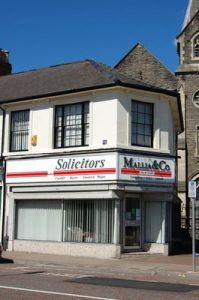 Coming full circle, in July 2013 Mallia and Co., where both Colin and Jacqui had trained, was acquired bringing with it a fantastic mental health department led by CJCH Partner Amy Roberts-Rees and Keith James. Finally, in September 2013 Colin Jones merged with Clarke and Hartland and CJCH Solicitors emerged as it is known today – a thriving and dynamic South Wales based law firm with client service delivery at heart and a global reach of services and customers. Though the size, practice areas, and number of office has changed over the years, the core principles of loyalty and hard work have remained coded into the firm's DNA, and John Moyle sincerely believes Colin would be proud to have his name attached to the firm it has become.