Renting Homes (Wales) Act 2016 – Rent increases.

| 16th August 2023
By Danielle Pinocci-Hall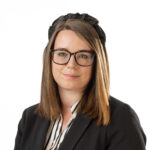 Renting a home is a crucial aspect of many individuals' lives and changes in the law can have a significant impact on both tenants and landlords.
The Renting Homes (Wales) Act 2016's most notable provision is the introduction of Occupation Contracts. From 1st December 2022, everyone who rents a home in Wales will have an Occupation Contract and be known as a Contract Holder, rather than a Tenant. Private Landlords in Wales can no longer use tenancy agreements when they let their properties and must use Standard Occupation Contracts instead.
The Renting Homes (Wales) Act 2016 has brought consequential changes to rent increase regulations in Wales. This landmark legislation aims to redefine the Welsh rental laws by emphasising Tenant protection, but also acknowledging a landlord's interest.
At CJCH Solicitors we have recently assisted Money Saving Expert.com in their analysis of Rent Increases in Wales and provided legal insight into the ramifications of the new law. The article written by MoneySavingExpert.com can be found here:
https://www.moneysavingexpert.com/mortgages/rent-increase-tenant-rights-wales/
As you can see from the article, your rights as a tenant vary significantly depending on which Occupation Contract you have in place. We recognise at CJCH Solicitors that navigating the complexities of the new Renting Homes (Wales) Act can be a daunting task for both tenants and landlords alike.
We understand the challenges posed by this evolving law and we remain committed to providing a nuanced legal analysis of the Renting Homes (Wales) Act 2016. By acknowledging the complexities and sensitivities surrounding rent increase regulations, evictions, and notices, we strive to shed light on the intricate balance between tenant protection and landlord interests. As the Welsh rental market continues to evolve under the influence of this groundbreaking legislation, CJCH Solicitors and its dedicated team stand ready to provide invaluable legal insights and guidance for both tenants and landlords.
For support with Landlord and Tenant matters, speak to our team. Contacts here.