CJCH Solicitors – Finalist for Cardiff Life Awards

| 30th January 2018
The Cardiff Life Awards committee made the announcement this afternoon of their finalists across the 18 categories in their award lineup. CJCH Solicitors is proudly nominated as a finalist in the category of Legal and Financial, which is sponsored by FOR Cardiff.
It is an honour to be nominated, and we wish all of the nominees the best of luck for the ceremony on the 15th of March.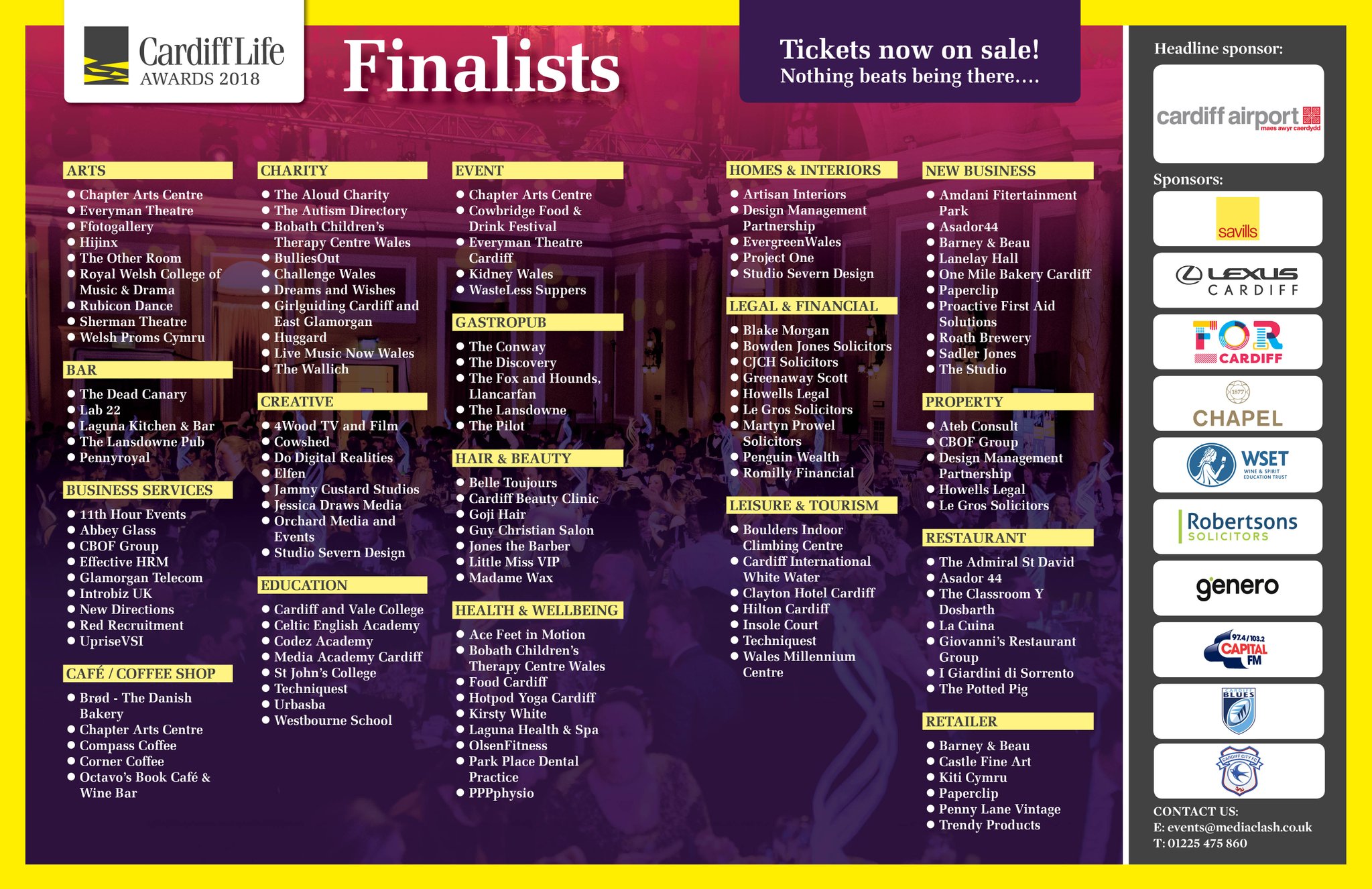 More information on the event from the Cardiff Life Awards team here.