Black Friday-Cyber Monday A threat to cyber security for individuals and businesses!
| 25th November 2016
Black Friday-Cyber Monday
A threat to Cyber Security for individuals and businesses!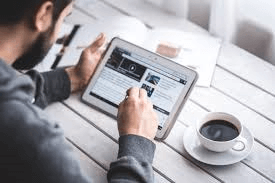 It is fast approaching the busiest weekend of the year for online retail.  'Black Friday' weekend culminating in 'Cyber Monday', a period in which online retailers advertise their most attractive deals for a limited period in the hope of gaining lucrative profits in the run up to Christmas.  As billions of people prepare to bag the best bargains online and simultaneously swerve the scrum that is high street shopping over the Christmas Period, cyber criminals too are preparing for their most profitable weekend of the year.
A report* on last years' Black Friday Sales confirms that the most common time for victims to initially make contact with hacker was on 28 November-1 December (coinciding with last years 'Black Friday-Cyber Monday' weekend).  UK online sales on 'Black Friday' weekend have increased 36% year on year to
£1.1 billion in 2015
. During this time it is more important than ever to be vigilant online.
Scams and how to avoid them:
EMAILS
Email are a common way for a scammer to entice an online shopper into offering personal and/or bank details in the belief that they are providing this information to a trusted source.
These fraudulent emails can also trick people into opening malicious attachments, or clicking on links that take them to fraudulent websites which may steal details such as usernames, passwords, as well as other sensitive information.  They may also contain malware that can embed itself and then corrupt your smart phone, tablet or laptop.   Email 'spoofers', will often disguise their email address as a bank, a well-known company, or a friend or family member.
To avoid falling victim to this form of online cybercrime you should;
• Know how to spot the warning signs of a hoax email including;
-An unknown sender
-Contains misspellings designed to fool spam filters. (letters replaced by numbers i.e. 0ffer)
-Contains attachments, which could include .exe files.
• 
Do not
reply to unsolicited emails from companies you don't recognize.
Also to look out for over the season: e-cards.  eCards have become very popular over the past few years.  A legitimate-looking eCard may contain an invitation to click on a link to supposedly open your card, but is in fact phishing for personal or financial information.
MAKING PAYMENTS ONLINE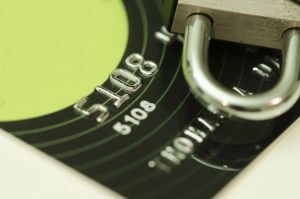 Figures from last Christmas show that individuals and businesses
reported
losing £16,426,989 to online fraudsters.
When purchasing online the following
precautions
should be taken;
• Research the site you're buying from before purchasing anything.  Customer Reviews if available are also an indication of whether a company is reputable (Unless there are only very few reviews, in which case these too may be fraudulent)
• Don't make payments on an unsecured Wi-Fi connection or an open server.
• Paying by credit card offers greater protection than with other methods in terms of fraud.
• There should be a padlock symbol in the browser window frame, which appears when you attempt to log in or register. Be sure that the padlock is not on the page itself-this will probably indicate a fraudulent site.
• The web address should begin with 'https://'. The 's' stands for 'secure'.
• Some websites will redirect you to a third-party payment service (such as WorldPay). Ensure that these sites are secure before you make your payment.
• Remember, when you're making a payment online you will be asked for your CVV (3 digit number on the back of your card.)  You will never be asked for your PIN or any internet banking passwords.
• Ensure you have effective and updated antivirus/antispyware software and firewall running before you go online.
Also beware mobile payments-always ensure that you install software app updates as soon as they're available for your device.  Install anti-virus software on your devices and remember to keep it updated.  Some forms of malware can intercept and steal the payment details you enter into online shopping or banking sites.
SOCIAL MEDIA
The good news is £345m in online businesses and consumer detriment have been prevented in the past two years'.
Lord Toby Harris, Chair, National Trading Standards, said:
"Scams today can reach more people than ever before as criminals manipulate digital technology and online platforms to access a larger pool of potential victims.
To help tackle counterfeiting on social media, the National Trading Standards eCrime Team is working with partners in the National Markets Group and the Intellectual Property Office on a landmark operation to tackle piracy on social media. This has seen 129 investigations launched, nearly 10,000 images removed from social platforms and 309 warning notices issued."
The trend of criminals selling fake products on social media platforms – where it is easier to conceal their identity and disguise contact details – is expected to grow. This often sees criminals disguising themselves as well-known brands, before luring users to their external sites with low prices.
So this 'Black Friday' weekend, remember to be cautious while shopping online-always think twice before making any payments or opening unknown links.
Information in this article was obtained from the following websites;
*Report carried out by South London Police Force