Access to Justice: Supreme court rules to quash Employment Tribunal fees

| 27th July 2017
The Supreme Court has handed down a game changing judgement relating to Employment Law. Seven Supreme Court Justices agreed, in the case of Unison v Lord Chancellor, that the Employment Tribunal and Employment Appeal Tribunal Fee Order 2013 prevented access to justice and furthermore was considered unlawful.
The result of this judgement is that fees structure for Employment Tribunals and Employment Appeal Tribunals has now been removed.
Nigel Daniel, CJCH Employment Law and HR Services Lead had this to say on the developments:
The implications of this decision are numerous. When the fee structure was in place (As of today, it no longer is), employers had a certain protection from vexatious claimants, who may very well have filed a claim hoping for an economic settlement, when in reality the claim may have had no prospect of success whatsoever.
CJCH represents both employers and employees in various matters, and we would predict that this development will result in a sharp increase in new instructions.
Immediately after the introduction of fees, claims to the Employment Tribunal dropped by 79%, so we would expect that trend will see an immediate reversal.
Claimants, who are at their most vulnerable, after losing their job, no longer have to worry about finding £1200 (estimated) to actually get a case to the Tribunal. I still feel, however, that we have a duty to advise responsibly, and inform possible claimants of potential costs penalties if that claimant persists in bringing a vexatious, or malicious case.
Our Commercial Law Lead, Gareth Thompson, considers the point of view of employers: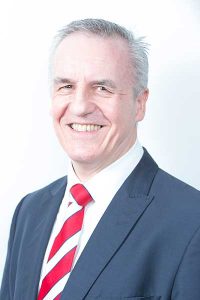 Since the run up to Brexit and its aftermath, the current government appears to have taken a semi-detached approach to their relationship with business and employers.  Following the election and its now precarious hold on power in parliament, it seems increasingly desperate to demonstrate its 'People' friendly credentials.
The announcement that employment tribunals are going to abandon the requirement for fees to start claims might be seen as the latest evidence of this.  The last upwards hike in fees slashed all new employee claims to tribunals by nearly 80%, almost overnight.  The removal of any fees promises to usher in a tsunami like wave of fresh claims.  From the employee's perspective, this may be perceived as good news and the employment marketplace as a new happy hunting ground.
From an employer's perspective, it may provoke a collective groan of despair and knee jerk defensive responses.  All may agree that prevention of claims is better than cure.  Some reactive employers may be tempted to simply look even harder than they otherwise have done at anyone employed by them for less than two years and pro-actively purge the ranks of anyone likely to prove problematic in the longer term.
However other employers will sensibly take a more enlightened approach.  They will look hard and long at their recruitment processes to ensure that they take on the right people for them in the first place.  They will also review their training and appraisal policies to ensure they become meaningful and valuable personal development tools instead of internal compliance-driven tick-box exercises.  They might consider giving them representation on management boards or simply have regular meetings to share knowledge and experience, air any issues and invite constructive suggestions for improvement.  They might also want to consider imaginative reward schemes to incentivise everyone employed by them and give them a real vested interest in the success of the business.
Businesses don't need to introduce truly radical human resource management to prevent negative confrontation.  All that is required to create a positive and productive working environment is good management practice and a healthy dose of common sense. Traditional hierarchies and old fashioned practices should be the first thing to be axed if any organisation is serious about success and growth.  Conversely, an inclusive and all-embracing approach to their workforce should be the first thing to be introduced as the best defence against negative and expensive grievances and claims.